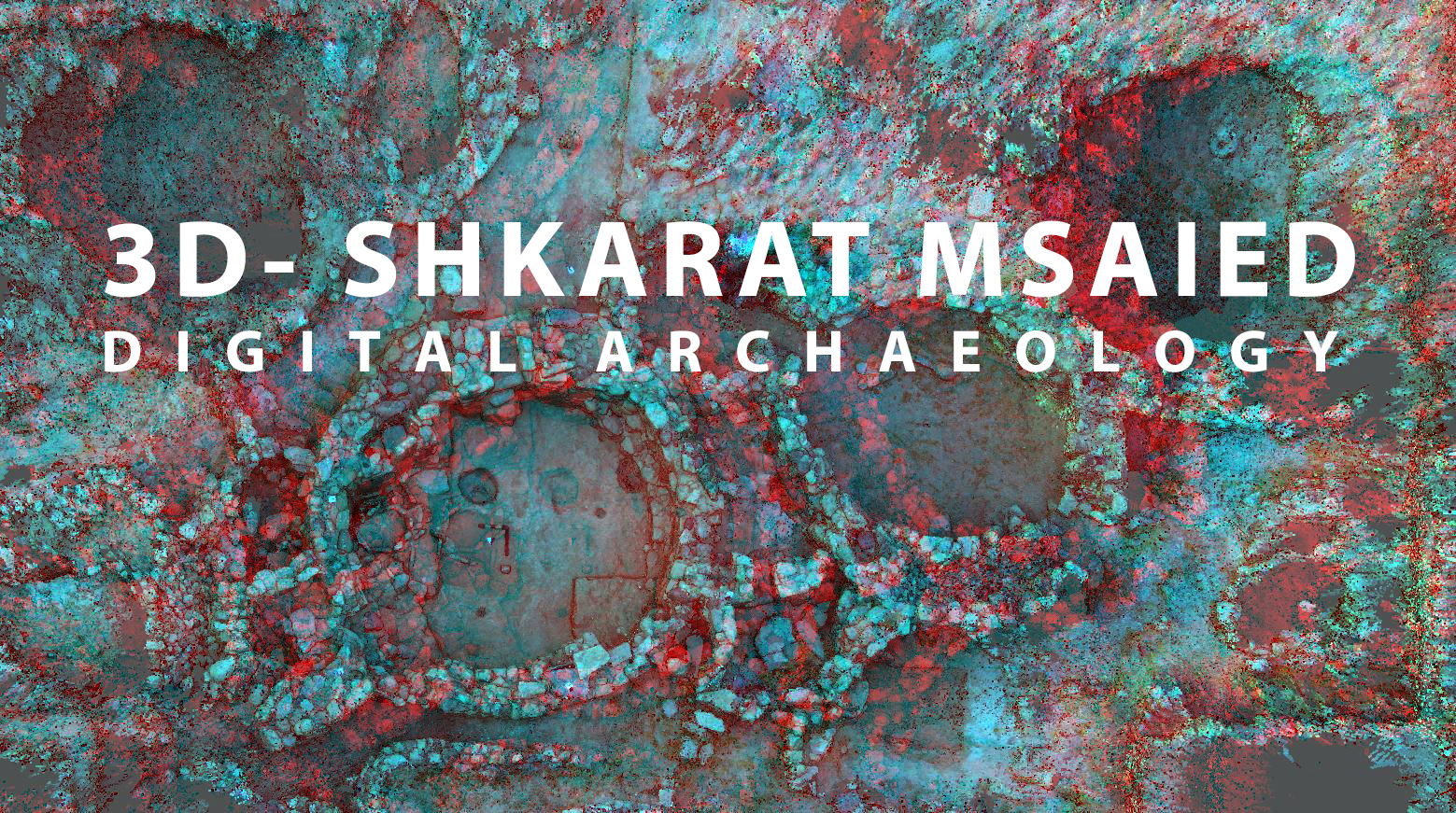 Welcome to the virtual reality world of 3d-Shkarat Msaied
Here you will find some results of our digital archaeology field recordings: photogrammetric recordings, time lapse recordings, screenshots of the work process, 3D-models of contexts, artefacts, and buildings. We are cooperating as well with the [HUMlab] at the University of Copenhagen South Campus Library; the eScience centre (ABACUS2.0) at SDU, and the UCPH Digital Archaeology LAB.
Shkarat Msaied 2016 UNIT F
based on ca. 450 images processed with Agisoft Photoscan and MeshLab (prepared by Moritz Kinzel 2017 [published on Sketchfab 28.03.2017]).