Tracking Cultural and Environmental Change (TCEC)
TCEC is a joint Iranian-Danish research project between Razi University, Kermanshah and University of Copenhagen. It aims to investigate the transition from hunting and gathering to agriculture, in the central Zagros. Unlike previous investigations which have only focused on single early Holocene sites without studying late Pleistocene sequences, we aim to investigate both time periods simultaneously through survey and sondages at key select sites.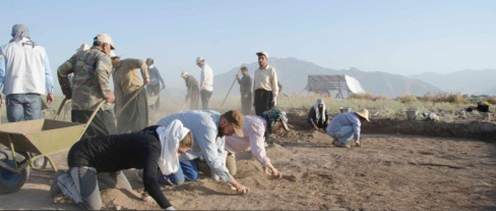 The project will initially last for five years, starting February 2016 and will focus on surveys and excavations in two areas in the central Zagros southeast of Kermanshah in areas that have already been partially investigated by Mortensen and Mortensen and Smith. In particular, we propose to continue and complete the unfinished survey of Mortensen and Smith that ended in 1977, and expand on the work by Mortensen in the Huleilan Valley and further south along the Saimarreh river.